ABOUT KELVIN JONES
Kelvin Jones has been a prolific writer for a quarter of a century. Born in Kent in 1948, he  is one of that rare breed who is equally at home writing poetry, plays and, above all, novels. He has  published many books about Sherlock Holmes and the only study on Conan Doyle's interest in spiritualism, as well as numerous articles about the Victorian detective (see R De Waal's Universal Sherlock Holmes, online edition, 2000). Ed Hoch, the renowned American crime writer, has said of his Sherlockian work: "Kelvin I Jones reveals a sensibility and knowledge of 19th Century literature that extends far beyond the world of Sherlock Holmes." (Introduction to Sherlock and Porlock, Magico, 1984).
He is also the author of many supernatural stories, among them Carter's Occult Casebook, about a psychic Edwardian detective. Of his gothic tales, Francis King, the novelist and critic, has written, "(Kelvin's work) piquantly suggest the work of a modern M.R. James." (Introduction to Twenty Stories.) His work is also cited in Ramsey Campbell's Meddling With Ghosts (2002) where he is described as one of the 'James gang.'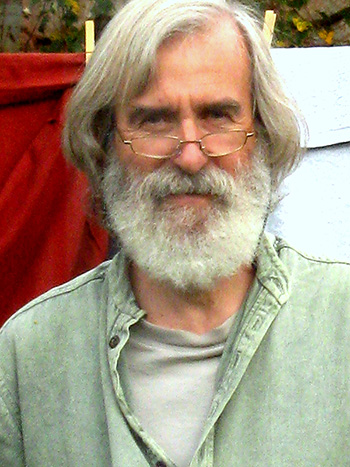 Kelvin has written several books on folklore, including Occult Cornwall, The Wise Woman and An Joan The Crone, as well as three fiction books for children – Odin's Eye, Akenstone and The Dark Entry (the latter co-authored with wife Debbie). He was for 15 years the proprietor of Oakmagic Publications, (now defunct) a British folklore publisher. He has published four occult crime novels featuring a melancholic, ex-Met detective, John Bottrell. He is also the creator of the Norwich based DCI Ketch, who features in the e book series, Murder Most Easterly.
In addition to novels, he wrote The Field, a play for BBC Radio in 1995, and has had plays performed at The Barbican Theatre Plymouth and The Birmingham Arts Centre, as well as his one man show Mr Bottrell's Amazing Tales at the Acorn Theatre in Penzance.
   His poetry includes  Lyonesse, poems based on the myths and legends of Cornwall and the moving Omega, which is a collection of poems about the survivors of a nuclear holocaust. Of his poetry, Bruce Kent, the peace activist, has written, "Kelvin has the gift of the extra eye. He can tell us what we need to see and never forget." (Introduction to Omega). Kelvin is a member of the Crime Writer's Association and The Sherlock Holmes Society of London. For many years he taught Creative Writing in North Norfolk.
SELECT BIBLIOGRAPHY
 Horror/Supernatural:
Numerous anthologised short supernatural stories: (William Kimber & other publishers) 1986 – 1989 and in "Twenty Stories", Secker & Warburg 1989, ed. Francis King.
"Carter's Occult Casebook," tales of an Edwardian psychic investigator, Oakmagic Pubns, 2008
"The Janus", Kindle ebook, 2011.
"Twelve After Midnight" (short stories), Kindle e book 2011.
 Biography:
"Conan Doyle & The Spirits": The Spiritualist Career of Arthur Conan Doyle (Thorsons),1989
 Crime:
"Sherlock Holmes Murder File" (Magico, NY) 1987
"The Making of Sherlock Holmes" (Magico, NY) 1986
"Sherlock & Porlock: The Literary Antecedents of Sherlock Holmes" (Magico) 1986
"A Sherlock Holmes Dictionary" (Magico) 1987
Sherlock Holmes & The Kent Railways – Mereseborough Books, 1987
"Stone Dead" – crime novel featuring Cornish detective John Bottrell (Hale,  2006)
"The Phantom Hound" – critical essays on Doyle's Hound of the Baskervilles. (Oakmagic 2006).
"The Flowers Of Evil" – 2nd John Bottrell crime novel, set in Bristol – Pegasus, Spring 2008.
"Witch Jar" – 3rd Bottrell crime novel, set in Cornwall, Pegasus, 2008.
"A Cromer Corpse" 4th Bottrell novel – ebook, www.contact-publishing.com, 2010.
"The Meeting House" – (edited by Kelvin I. Jones), an anthology of Norfolk short stories. Oakmagic Pubns., 2006
"Norfolk Tales" – ed. Kelvin Jones, Oakmagic, 2011
"Death of A Cunning Man," Kindle ebook, 2011, Cunning Crime Books.
Murder Most Easterly Vols. 1 -3 (ebooks).
Folklore:
"An Joan The Crone: The History & Craft of The Cornish Witch" (Oakmagic Books, 1999)
"The Wise Woman: Her Lives, Spells, Divinatory Practices etc." (Oakmagic Books, 2004)
Occult Cornwall – Oakmagic Pubns, 2001. (All available in e books)
CHILDREN'S FICTION
"Odin's Eye" – Fantasy novel for teenagers, Pegasus Books, Cambridge, March 2007
"The Dark Entry" – Fantasy/supernatural novel with Debbie Jones, Oakmagic Pubns., 2009.
"Akenstone" – ebook 2011.
 Radio:
 "The Field" – 30 min. radio play for BBC, 1995
 Poetry:
 Omega: Poems about the survivors of the nuclear holocaust, Weavers Press, 1989.
"Lyonesse". 1995.
Theatre:
 "Charlie" – The Barbican, Plymouth, 1994
"The Great Beast" – Birmingham Arts Centre, 1971
"Mr Bottrell's Amazing Tales" – One Man Show, Acorn Theatre Penzance 1999
 Selected E books 2011-2014
 (See complete annotated list for further details)
 Carter's Occult Casebook
Sherlock Holmes And CSI
The Criminological Holmes
Sherlock Holmes Consulting Detective Vols.1-9
Crime Writing Tips For Beginners
The Norwich Murder Files
Occult Cornwall
The Witches of Kent
Murder Most Easterly Vols. 1-3
Sherlock Holmes: The Plagues of London
The Wise Woman
A Sherlock Holmes Dictionary
Omega
Death of A Cunning Man
Conan Doyle And The Spirits
Cornish Charms And Cures
The Janus
The Sherlock Holmes Murder File
Cornish Mumming
The Dark Entry (with Debbie Jones)
Akenstone
Odin's Eye
Twelve After Midnight
Sherlock's Hound
The Sherlock Holmes Smoking Companion
Sherlock Holmes And The Lizard
Sherlock And Porlock
Sherlock Holmes And Poisons
The Nemeton
The Carfax Syndrome
Sherlock's Three Pipe Problems
Sherlock Holmes Goes Forth
The Hobby Horse: An Enigma
Sherlock Holmes, Consulting Detective: Vols 1-9
Mr Bottrell's Amazing Tales
Sherlock Holmes: A Study in Verses
Conan Doyle And The Mediums
A Stone Dead Omnibus
The Goddess on The Mount
Witchcraft In Cornwall